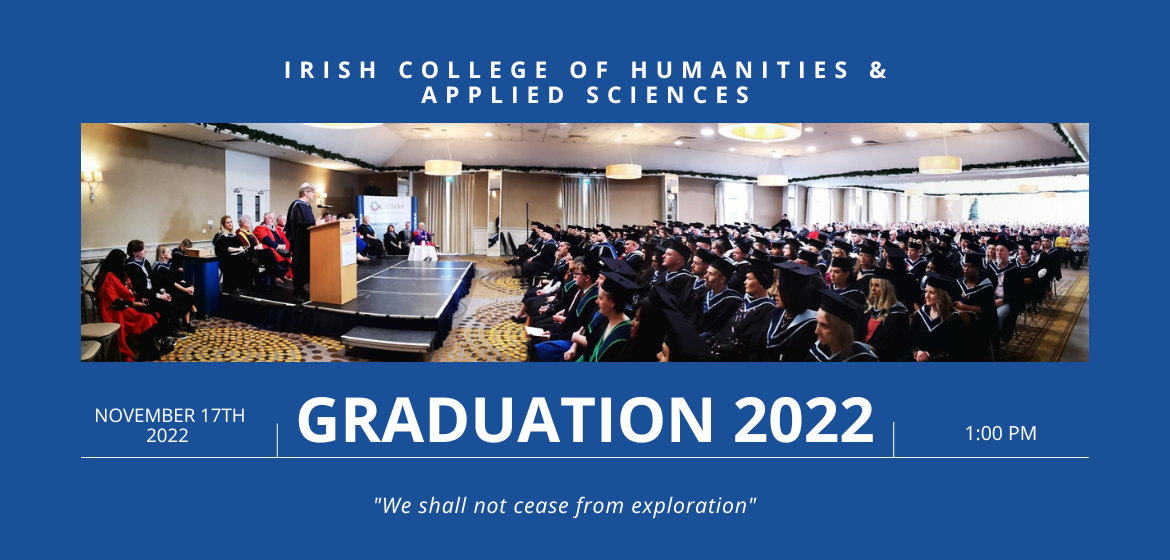 ICHAS Graduation 2022
Last Thursday saw the first in-person graduation for ICHAS students in three years. There was a fantastic turnout both in the Radisson Blu Hotel and also online as 90 graduates tuned in. The student of the year awards were also announced on the day and there were some great speeches on the day.
The following are the student of the year winner:
Level 9 Student of the Year – Lauren Hall
Level 8 Student of the Year – Danna Marie Blackwell
Level 7 Student of the Year – Brian Kenny
The Journey You Have Taken, That Is The Reward
There were some great speeches during the graduation from Joe Forde, Prof. Denis Ryan, and Jim Maguire Chair of the Academic Council.
Prof. Jane Alexander also gave a touching speech in which she referenced T.S. Eliot's poem Little Gidding:
"We shall not cease from exploration
And the end of all our exploring
Will be to arrive where we started
And know the place for the first time."
Below are some of the shots from graduation 2022. Once again from everyone here at ICHAS, we would like to congratulate you all and wish you the best in your future careers.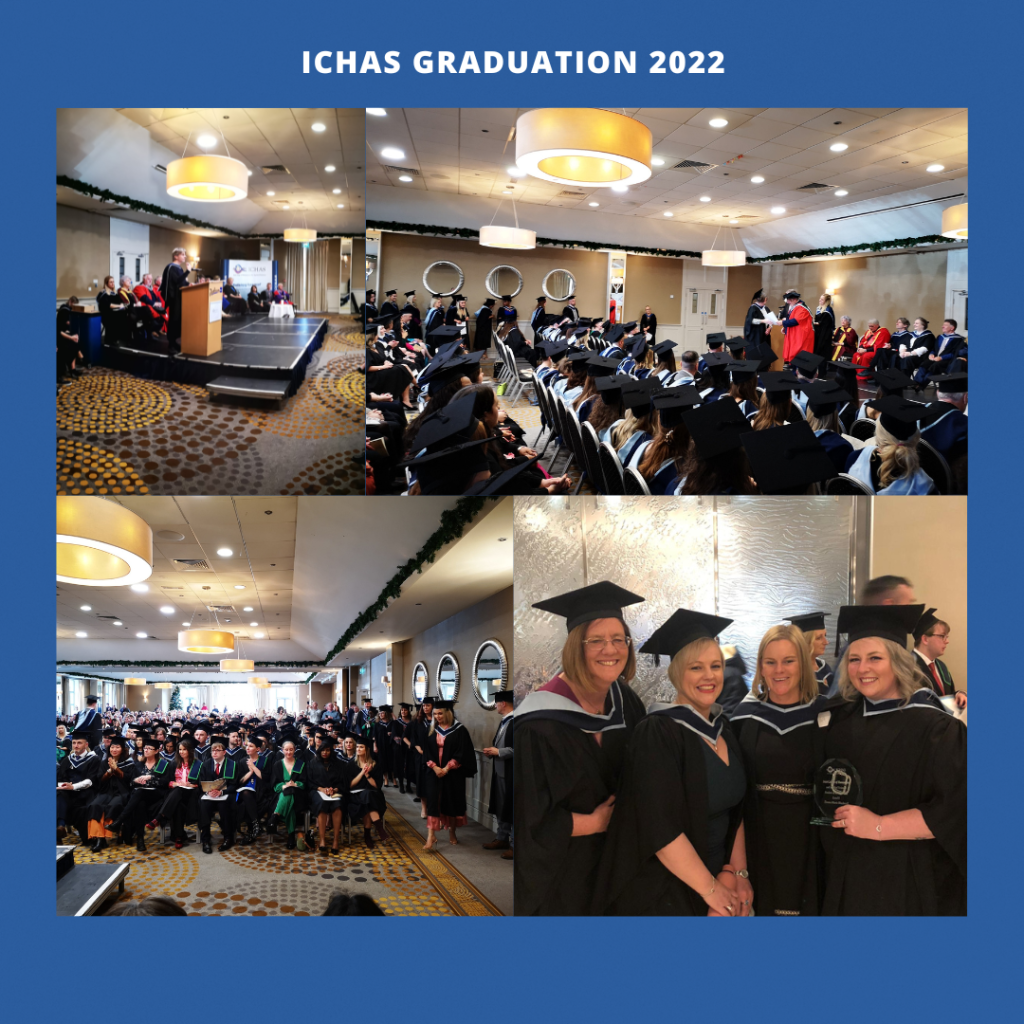 Please follow and like us: