Blended Learning and Educational Technology at ICHAS
Blended Learning at ICHAS
We've embraced innovative educational technologies in a number of ways at ICHAS, with the aim of delivering flexible education options for our students using blended learning. We broadcast most theory-based modules online, giving you the choice between attending classes face-to-face or joining in online. In addition, our learning management system enables us to use a number of innovative approaches to support learning beyond the classroom, including access to lecture recordings, mobile learning, video assessments, easy login to online libraries, and more.
At ICHAS, you'll also get access to an Office 365 Student account from Microsoft, including the option to download and install Office 2016 for free, for the duration of your studies. This includes 1TB of online storage space using OneDrive, more than enough to hold and protect every one of your assignments. Further information about every aspect of blended learning and educational technology at ICHAS is available below.
Lecture Broadcast & Recording
At ICHAS, we offer all part-time courses at undergraduate and postgraduate levels through a blended learning approach. This simply means these programmes combine the best of traditional face-to-face teaching with online/remote learning. Many of your modules will be theory-based, and these classes will be broadcast online live while they're being taught in the classroom. This gives you the choice of whether to attend in person or online. The online learning platform isn't a passive experience – you can see the lecturer and the students in the class via webcam; ask and answer questions using your microphone, and view presentation slides as the lecturer explains them.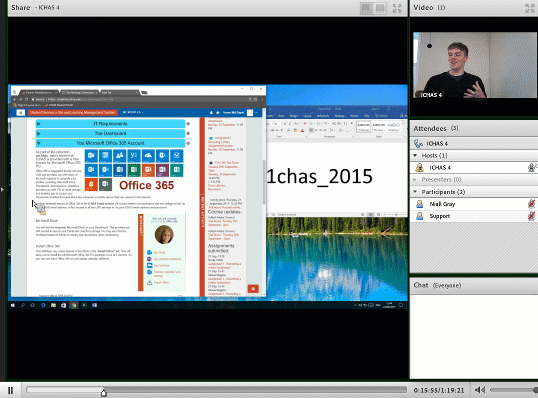 What if you don't like using technology? No problem, just attend your classes in person instead. All blended classes take place at the same time both online and offline. However, all students receive a comprehensive technology induction, that'll teach you everything you need to know about attending classes online. Even if you don't like technology, you'll find that over time your digital skills will increase as a benefit of blended learning at ICHAS.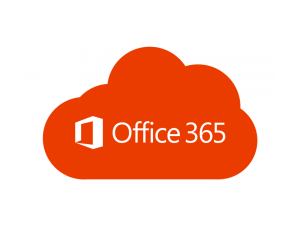 Every student will receive an ICHAS Student Email account for communicating with the college, classmates and lecturers, and access to Office 365; which lets you download the latest versions of Microsoft Word, PowerPoint, OneDrive and other programmes and apps to support your studies. You can even use these apps online, allowing you to access documents and notes from your mobile phone or tablet devices.
The Learning Management System (LMS)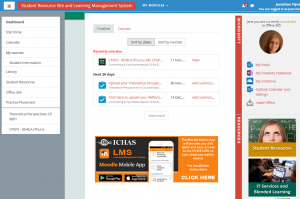 The Learning Management System is an online platform where you'll find your notes, the latest ICHAS college news, upload your assignments for correction, and receive feedback on completed assessments. It's also the "home" of your online class broadcasts, and where you'll find recordings of previous classes. We record all blended learning lectures, so you can review earlier classes throughout the year – perfect for revising for exams or if you miss a lecture. The Learning Management System is built on Moodle, a popular and powerful online learning tool used by universities and higher education providers across the globe.