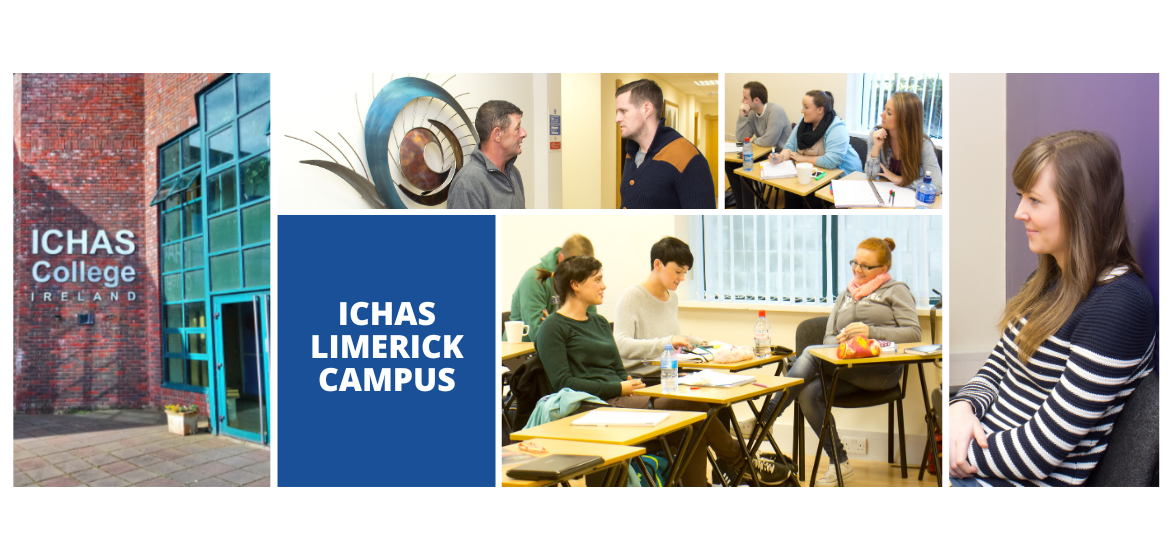 Realising Potential
The Irish College of Humanities and Applied Sciences is an independent third-level college that prides itself on its student-centred approach. The College offers a range of programmes from masters level to short certificate programmes. Our programmes cover an extensive range of disciplines including Business, Childcare, Psychology, Counselling and Psychotherapy.
The College provides an academic environment that fosters personalised learning, enabling participants to develop their potential for life and for exciting careers in their chosen field of study.  All ICHAS programmes are accredited and awarded by Quality and Qualifications Ireland (QQI) and are offered at Levels 5 to Level 9  on the National Framework of Qualifications.
Programmes are designed to meet the needs of modern student life, accommodating learners who wish to study either part-time or full time. Many ICHAS programmes utilise blended learning, which combines traditional face-to-face lecturing with online learning. This greatly reduces the need for travel and allows learners to work at a pace that suits them.
The academic staff at ICHAS have a wide and varied level of national and international expertise. The College prides itself on the fact that many of our academic staff maintain an active practice base and are actively engaged in research enhancing the overall value of the student experience.
The college is recognised for the individual attention that it gives to its learners. It works with each learner in ways that meet their individual needs and academic goals.
At the Irish College of Humanities and Applied Sciences, we believe that all students can achieve their full potential and we are fully committed to supporting learners on this journey – Our motto reflects this ethos as we are a college that is focused on 'Realising Potential'
Contact ICHAS today if you would like to find out more about ICHAS and our range of courses in Ireland.