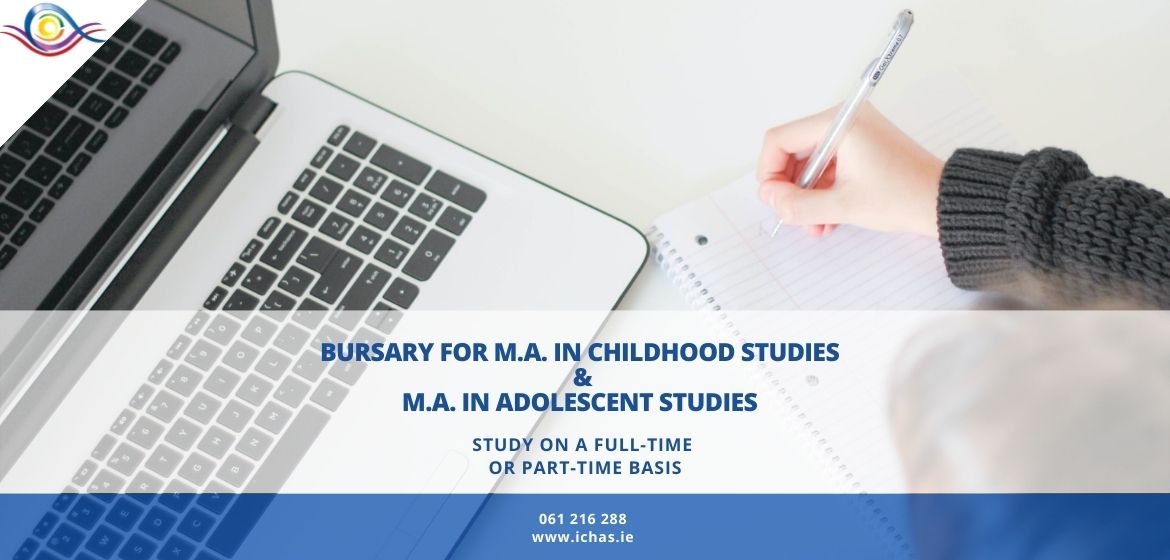 ICHAS Bursary for M.A. in Childhood Studies and M.A. in Adolescent Studies
ICHAS are delighted to be offering a bursary for two of our Postgraduate Programmes:
These Masters are primarily designed for graduates in health, human and social sciences related programmes.
These programmes will be of interest to professionals in disciplines such as early learning & care, primary & post-primary education, nursing, social care, psychology, sociology, social science, youth work and community studies and related disciplines.
Funding is being provided for the award of 10 postgraduate bursaries, 5 places on the MA in Childhood Studies and 5 for the MA in Adolescent Studies. Tuition fees for successful applicants will be reduced by 50% as follows:
Full-Time (1 year) Tuition Costs reduced from €6,200 to €3,100
Part-Time (2 years) Tuition Costs reduced from €7,200 to €3,600
How to apply:
Go to Apply Now and one of our Admissions team will be in contact with you.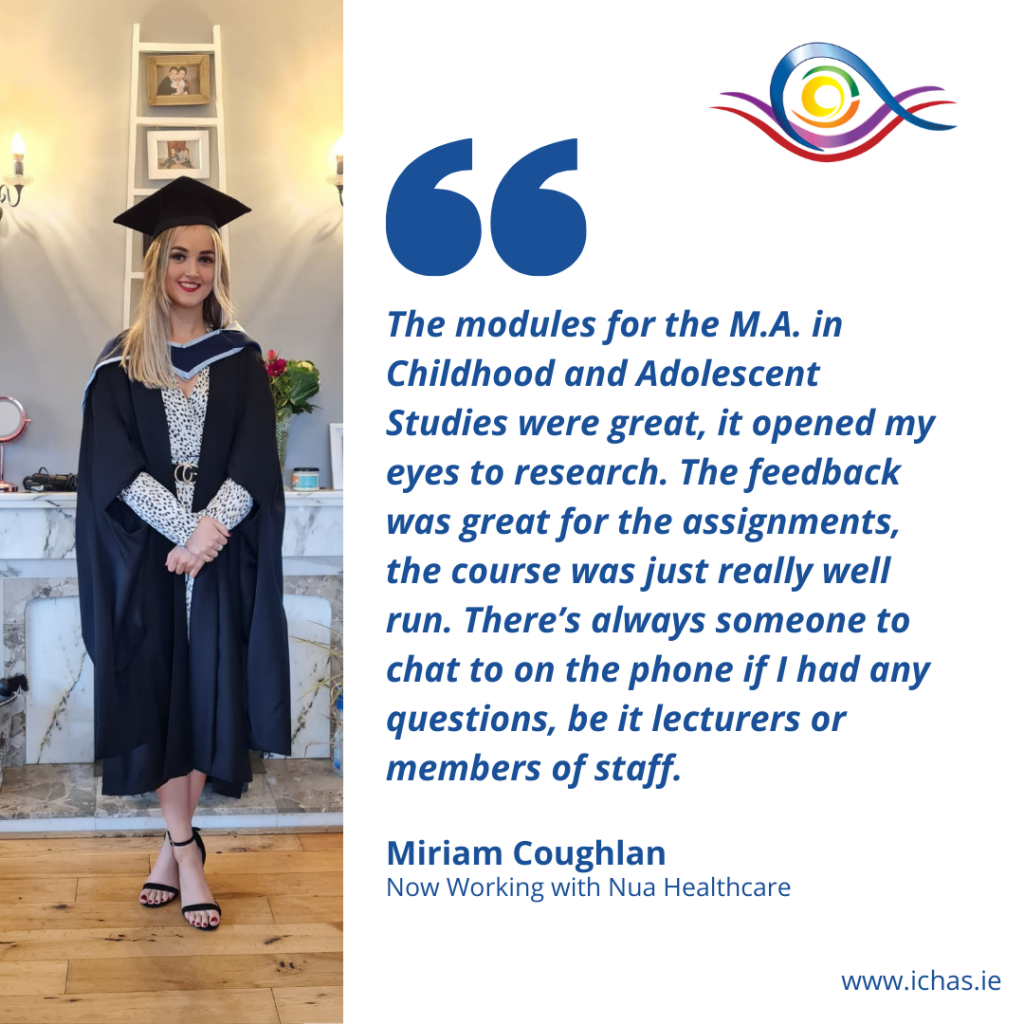 Please follow and like us: