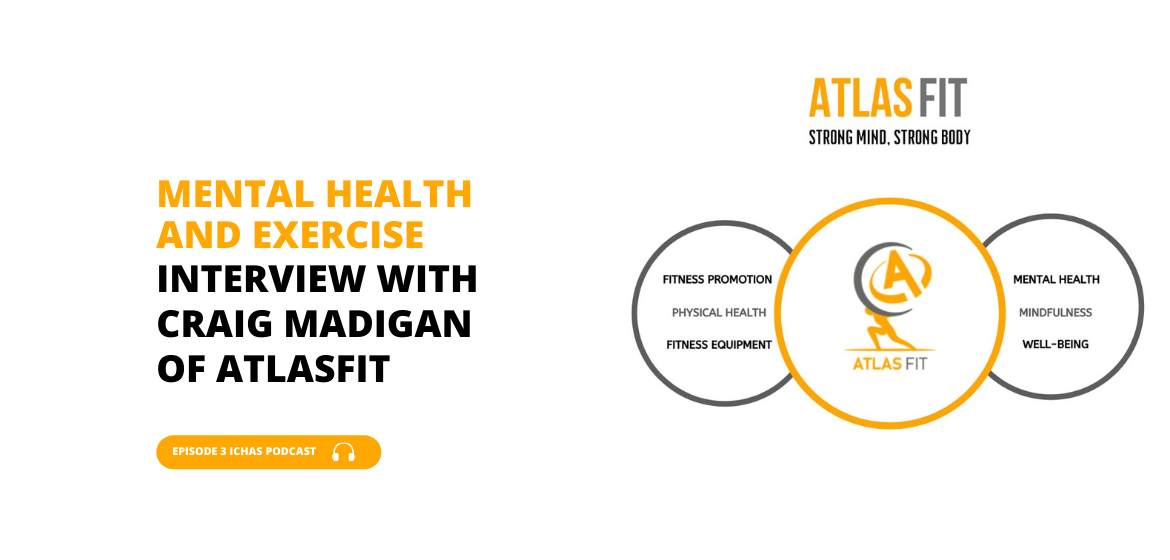 Mental Health and Exercise: Interview with Craig Madigan of AtlasFit
In episode 3 of the ICHAS Podcast, we interviewed Craig Madigan, managing director of AtlasFit. AtlasFit aim to promote and raise awareness of positive mental health through exercise and conversation. They donate 10% of every sale to Mental Health organisations in the region that provides valuable services to individuals. Their donations are made regularly and are posted across their social media platforms. You can listen to the interview below.
During the interview, we talked about how mental health and exercise are linked. How AtlasFit came about and how the business has evolved to the stage that its focus is on physical and  mental health. Their Wellness Journal has been designed and thought out. It promotes positive mental health and well-being and is great for mental notes, weekly goals, fitness goals, fitness tracking, diet notes, and much more.
You can listen to the full episode below.
The goal of AtlasFit is to spark casual conversations about your Mental Health! Mental Health conversations need to be normalised and need to happen on a daily and weekly basis, with yourself, your loved ones, friends, family & co-workers. Remember it's okay not to feel okay and you are not alone when it comes to Mental Health illness and struggles.
Check out their website today for more info.
Please follow and like us: