Profile of Darren O'Brien and Amanda Quigley of SMART Recovery Ireland
Darren O'Brien and Amanda Quigley, alumni of ICHAS and part of SMART Recovery Ireland chatted with us recently about the organisation, how they've adapted to the recent move online plus they give tips for current students.
Tell us about SMART Recovery Ireland and How it Started
The SMART, Life Beyond Addiction programme was developed by SMART USA in 1994. It was built on existing programmes for drug and alcohol recovery, it emphasized a scientific and secular base and used non-confrontational, behavioural and cognitive methods.  
Initially, SMART started as a local pilot programme in Bray, Co. Wicklow.  This was through the Bray Community Addiction Team (BCAT) which is a long-standing community-based initiative.  BCAT was the first to start a number of SMART Recovery meetings in Ireland, between April 2013 and April 2014. The ultimate aim was and is that SMART be a self-sustaining network of peer-led groups with its own governing body and infrastructure.   
In 2018, SMART Recovery Ireland CLG was formed to develop and implement a governance structure, training programme and a strategic plan to bring forward peer involvement for the long-term sustainability of SMART Recovery in Ireland. 
Due to the continued growth of SMART Recovery around the world, it became necessary that a new approach was required for structure and direction. This process brought about the formation of SMART Recovery International (SRI).  SRI is the governing body worldwide and SMART Recovery Ireland CLG operates under license from SMART Recovery International
What Does SMART Recovery Do?
The SMART acronym stands for Self-Management and Recovery Training. The SMART Recovery programme aims to help individuals gain control over their addictive behaviours, achieve recovery, live a balanced lifestyle and lead meaningful and satisfying lives. 
It works on the basis of a 4-point programme:
Building and Maintaining Motivation

Coping with Urges

Managing Thoughts, Feelings and Behaviours 

Living a Balanced Life
SMART meetings encourage cross talk. Meeting attendees participate to their level of comfort in eliciting further detail and sharing related experiences with each other throughout the meeting.
The facilitator's primary role is to guide the meeting away from disruption and to stimulate participant-sustained conversations, using motivational interviewing techniques and reflective listening.  Facilitators also introduce cognitive therapy skill exercises to help with problem-solving issues under discussion, e.g. ABC for identifying unhelpful beliefs, or cost-benefit analysis to enhance motivation to abstain.
The tools and techniques of SMART Recovery are derived from science-based psychological interventions, including:
Rational Emotive Behaviour Therapy (REBT)

Cognitive Behavioural Therapy (CBT)

Motivational Interviewing (MI)

Transtheoretical Model of Change (TTM)
The programme is evolving as the evidence for psychological interventions develops through a unique partnership between people in recovery, psychologists and research professionals. 
What makes SMART Recovery different is the evidence-informed peer led community meetings which provide a welcoming and non-judgemental space. 
The meetings are structured, focusing on the important work of recovery, are led by trained facilitators and empower participants to explore the SMART Recovery tools and programme with the support and challenge of others.
SMART Recovery Values
People make a choice to engage in addictive behaviours and can make a choice to stop.

Everyone has the power of choice and can choose to change unhelpful or harmful behaviours.

People are not their behaviours so stigmatising language like 'addict' and 'alcoholic' is not used.

People seeking recovery are empowered to choose what works best for them from a 'toolbox' of methods demonstrated in meetings and also available online and in manuals.

Participants are free to engage with any other services or mutual-aid groups which they find helpful as SMART Recovery recognises that there is no one pathway to recovery.

Once a healthy, positive and balanced lifestyle is achieved participants are free to move on and pursue other goals in life. Some may choose to volunteer and train to become Meeting Facilitators.
Tell us how You and Amanda got to where you are Today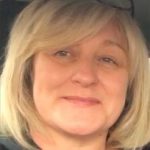 Amanda holds a Hons degree in Counselling and Psychotherapy from ICHAS and also holds, a BSc in Business Studies, a Diploma in addiction and is currently completing a Master's in Education.  With many years' experience of working within the community and voluntary sector in recovery, both in mental health and addiction challenges.  Amanda is a trained SMART Recovery facilitator in. Amanda was appointed as the National Coordinator of SMART Recovery Ireland CLG, she brings experience and knowledge from Education, Counselling, Project Management and Training. Amanda is an accredited counsellor with Addiction Counsellors Ireland (ACI), and National Association of Professional Counsellors and Psychotherapists (NAPCP).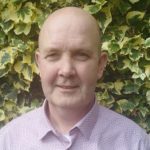 As for myself, I am the Chairperson of the Board of SMART Recovery Ireland. I have a Hons degree in Counselling and Psychotherapy and a Masters in Cognitive Behavioural Therapy both from ICHAS.  I am currently working in the Addictions services. I was one of the first to train as a SMART facilitator in Ireland prior to the pilot phase.  I am also an active board member of a number of community and voluntary organisations.  I'm also an accredited counsellor with Addiction Counsellors of Ireland (ACI).  
How important is the service you provide at the moment now that everything has moved online
With the outbreak of the Covid-19 pandemic, all SMART Recovery has been suspended and this left us with the challenge of putting together an online offering that was appropriate and would replicate what could be expected at a face to face meeting.  It was important that the online setting was welcoming, practical and a productive platform for those existing participants as well for those that wished to address their problematic addictive behaviours.  
It is important to make sure that people have a resource available to them during this time, a resource that promotes and builds motivation, helps with the challenge of urges, as well as managing damaging thoughts, feelings and behaviours while allowing for growth and ultimately helping the participant to live a balanced life.  
Embracing an online meeting can be challenging for people and we try and make it as informal as possible but we still have meeting guidelines in place to ensure that the meeting is conducted in accordance with the standard guideline.  This is to ensure that, although the "location" is different, it is still conducted in the same way.
What advice would you give for Students?
As someone that doesn't get overly concerned by worry and something, I'm grateful for, I do acknowledge that for some, stress and anxiety can weigh heavily upon them.  Sometimes the expectation that we can place a level upon ourselves can hinder rather than motivate us.  If we ask ourselves what benefits derive from our thoughts, our actions and reflect and place in order what's important.   
Whether it's setting out in a new career or upskilling, I feel that it is important to always remember that self-care is a necessity not a luxury. While our intentions are to help as many as possible, looking after our own physical and mental health should be a priority. Attaining a top grade is a fantastic achievement and one that should be acknowledged and celebrated but when you sit with a client, grades won't reward you in the same way as the gratitude you will get from a client by simply displaying the core conditions.
If you want to find out more about SMART Recovery Ireland then check out their website today.
A quick P.S. From Darren:
"I would like to thank all the Lecturers as well as the staff at ICHAS, I have nothing but praise and gratitude to everybody there. The journey that I undertook to return to education and change career and direction in my life was made easier by all the wonderful people that I had the privilege of engaging with. I would also like to thank my peers with whom engaging dialogue and debate enhanced my education journey. To all in the college that thought had seen the back of me, who knows there are some more degrees that look interesting!!"
Please follow and like us: