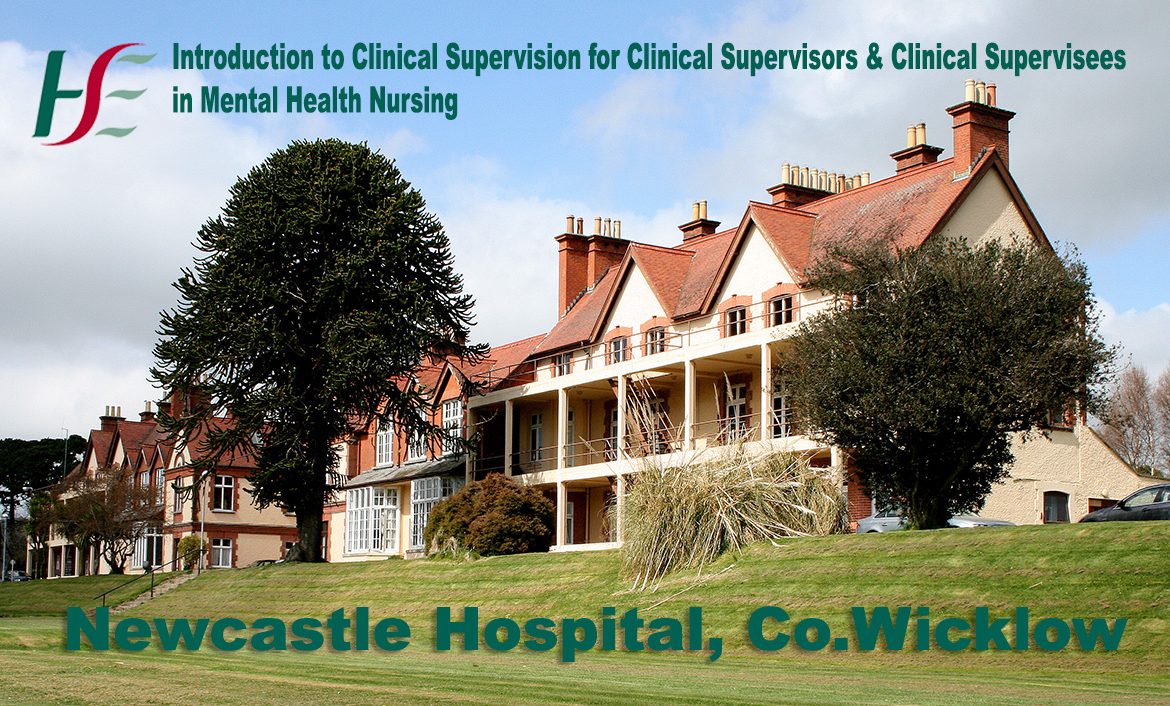 Introduction to Clinical Supervision for Clinical Supervisees in Mental Health Nursing
We are very pleased to have been commissioned by HSE to provide this particular course to nominated Psychiatric/Mental Health Nursing Staff from Newcastle Hospital, County Wicklow.  This course will support HSE staff to enhance their knowledge of the practice of Clinical Supervision within their role as Clinical Supervisees.
The course provides essential knowledge to enable registered mental health nurses to participate in clinical supervision in a meaningful way and to engage in supervisory relationships within the identified model. The course also ensures that organisational expectations and requirements are clear. The programme will be delivered in 2 online modules with three sessions each.
To register for this course if you have been nominated by your service please select the "Apply Now" button below.
Please follow and like us:
Registration for :
Introduction to Clinical Supervision for Clinical Supervisees in Mental Health Nursing
Apply Now