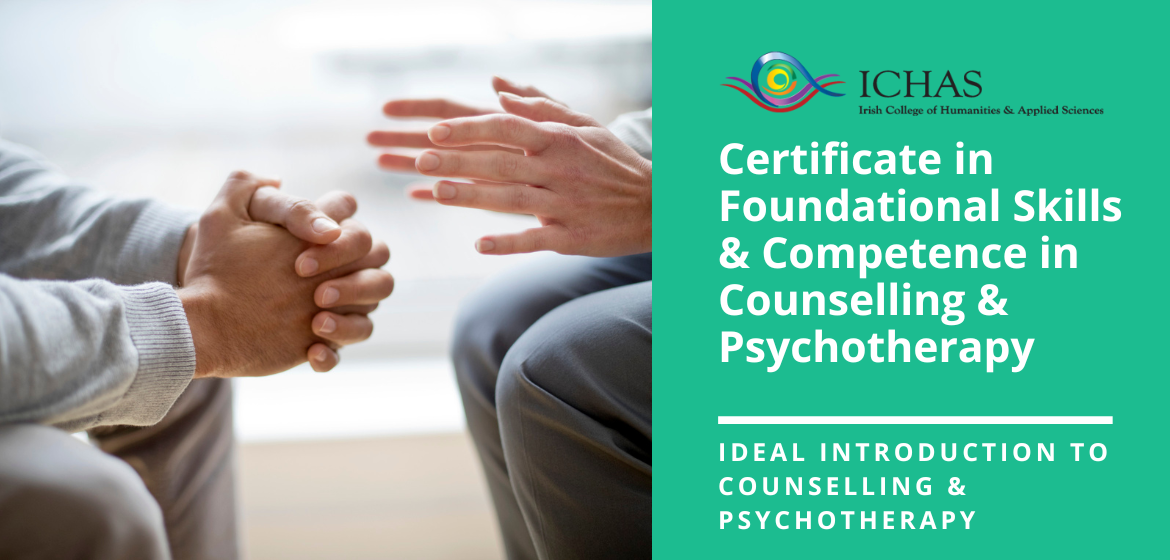 Certificate in Foundational Skills & Competence in Counselling & Psychotherapy
The Programme is designed for learners who wish to learn fundamental skills and competencies in counselling & psychotherapy practice. The certificate is an ideal introduction to the world of counselling and psychotherapy, offering participants the opportunity to explore this growing profession in Ireland.
It serves as an excellent introduction to the area of counselling and teaches general counselling skills that will benefit people in both their personal and professional lives. This programme is suitable for those who wish to study both Counselling and Psychotherapy at a foundational level, either to support existing roles or as a point of initial discovery as to whether or not a Major Award might be something that they wish to pursue.
Award Title: Certificate in Foundational  Skills & Competence in Counselling & Psychotherapy – QQI Level 6 (20 ECTS)

Duration: 10 Weeks

Tuition Fees: €1,250

Start Date: February 2024

Location: Limerick, Cork & Dublin
Please follow and like us:
Registration for :
Certificate in Foundational Skills & Competence in Counselling & Psychotherapy
Apply Now