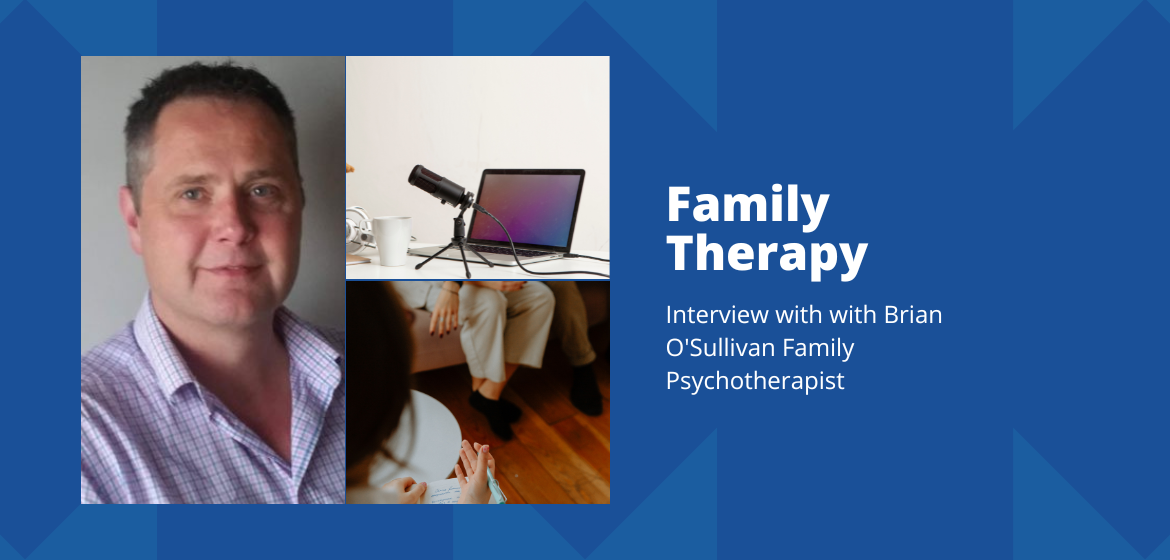 Family Therapy with Brian O'Sullivan Family Psychotherapist, Episode 9 ICHAS Podcast
Brian O'Sullivan recently joined us on the podcast to talk about the area of family therapy. We discussed some of the common misconceptions about it, how family therapy can benefit people, how it has evolved, especially considering the last few years, and how the group dynamic needs to be considered.
Brian is a Systemic Family Psychotherapist. He has 21 year's experience of working collaboratively with adolescents, couples, and families across the community, voluntary and statutory sectors as well as in private practice. Brian works with his client(s) in the context of their whole lives and takes into account a person's relationships, internal dialogue, history, work and social settings. He aims to assist the adolescent, individual, couple or family to come to their own satisfactory understandings or actions that will allow them to manage whatever issue troubles them.
He will also be teaching in the M.A. in Counselling & Psychotherapy (Family Therapy) here at ICHAS. Commencing this September this course is designed for graduates in health and human sciences and in particular graduates of Counselling and psychotherapy-related programmes as well as disciplines such as nursing, social care, social work, psychology, and programmes in cognate areas who wish to expand their knowledge and understanding of the human condition and the contribution of Advanced level Counselling and Psychotherapy practice utilising family therapy approaches. You can learn more about the course today.
Please follow and like us: