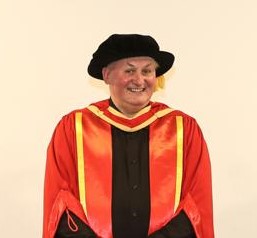 Dr. James Kinane
Contact Info:
james.kinane@ichas.ie
061216288
Irish College of Humanities and Applied Sciences Walton House, Lonsdale Rd., Castletroy, Limerick
Profile
Dr James Kinane is a Programme Director, lecturer and clinical and academic supervisor at ICHAS.
He is an educational psychologist and joined the staff in 2015. James is a graduate of ICHAS and is a lecturer in undergraduate and graduate programmes in addiction and supervision. James has been working in the adult education sector in UK and USA for over twenty years. He holds a BA in psychology and philosophy and MA in clinical supervision and applied practice. He completed a PhD in philosophy as well as postgraduate degrees PGCCE in education and MA and MDIV In theology and higher diploma in spirituality James has extensive experience in the field of addiction working in rehabilitation treatment  centres throughout the country, and is part of CHKS team to monitor and accredit treatment centres and healthcare providers in Ireland and the UK.  He also has a private practice in supervision and is a member of SAI Supervisors association of Ireland and APA American Psychological Association and a member and supervisor of ACI Addiction Counsellors of Ireland.
Please follow and like us: