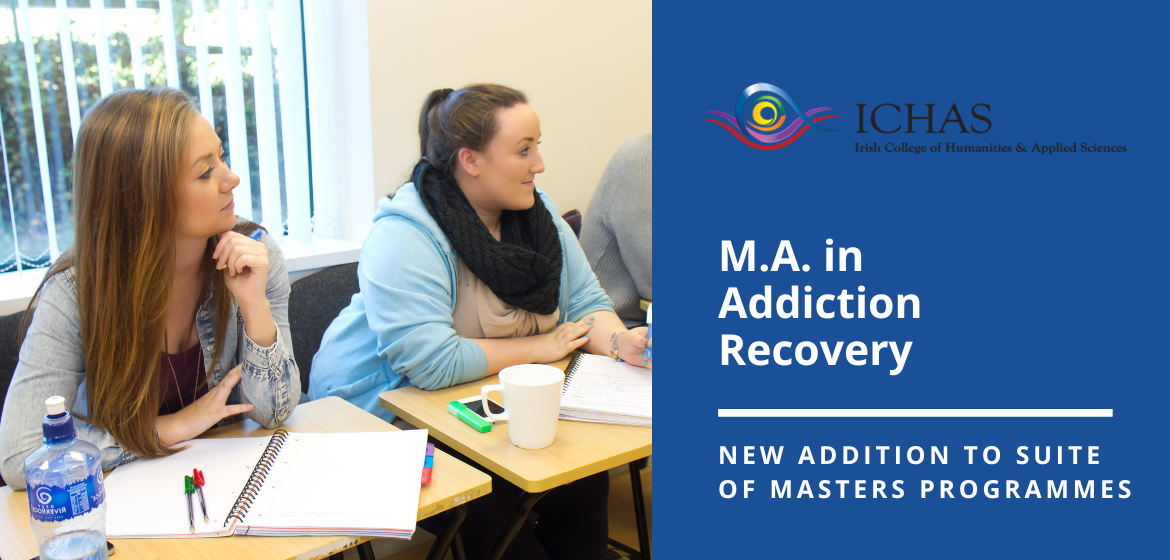 M.A. in Addiction Recovery
The programme is designed for graduates who wish to enhance their own professional skills and capacity and contribute to the wider community of addiction services through evidence-based knowledge and research. This programme enables learners to develop expertise in Addiction Recovery principles and practice. It is designed for graduates in health and human sciences and in particular graduates of counselling and psychotherapy related programmes as well as disciplines such as, nursing, social care, social work, psychology and programmes in cognate areas who wish to expand their knowledge and understanding of the human condition and the contribution of theoretical and applied perspectives at advanced level to addiction recovery.
In the following video, Prof. Denis Ryan goes through the key elements of the programme.
Award Title: Master of Arts in Addiction Recovery

Duration: 1 Year Full-Time / 2 Years Part-Time

Tuition Fees: 1 Year Full-Time €6,800 and 2 Year Part-Time €7,800

Start Date: Sept 2024
Please follow and like us: