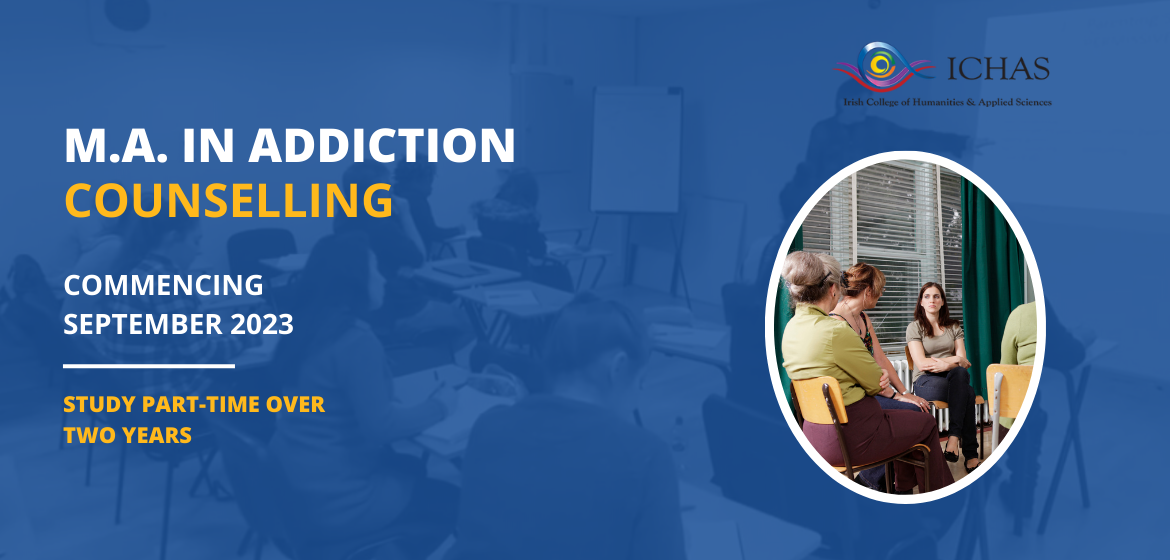 M.A. in Addiction Counselling
This Master's programme in Addiction Counselling is designed for graduates in health and human sciences disciplines such as nursing, social care, social work, psychology and programmes in a cognate area who wish to prepare for initial access to professional Accreditation as an Addiction Counsellor.
This programme will provide a postgraduate qualification in Addiction Counselling for professionals who work with individuals, families and communities exposed to or experiencing addiction and its consequences in a range of health or social care environments. It will enable learners to specialise, lead and work for better outcomes for individuals with complex needs.
This MA in Addiction Counselling will enable graduates to specialise in counselling interventions and promote principles of respect and empowerment for clients.
In the following video, Prof. Denis Ryan goes through the key elements of the programme.
Award Title: Master of Arts in Addiction Counselling

Duration: Part Time over 2 Years

Tuition Fees: €7,200

Start Date: Sept 2023
Please follow and like us: