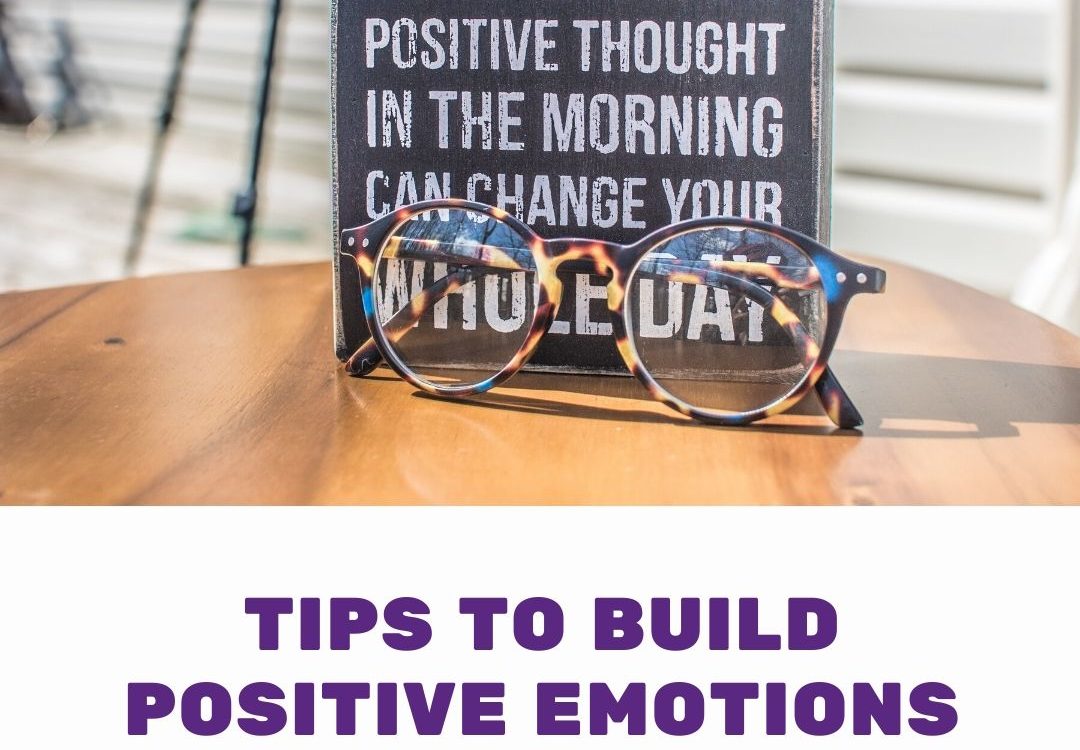 Tips From Christine Beekman to Help Build Positive Emotions
As part of Green Ribbon Month ICHAS Lecturer Christine Beekman did a special talk about focusing on positive emotions. In it, she focused both positive and negative mentions and she also gave some great tips and exercises you can try out to help build on the positives and savour those special moments.
What Happiness Really Is?
The quote below from Groucho Marx is pretty accurate when it comes to happiness.
First though, it's important for everyone to think about unhappiness. It arrives in three crucial stages:
Unhappiness arises due to a situation 

Then we start thinking about it and this results in negative thoughts 

We try and get rid of it in ways that actually keeps it going
If something is happening that results in these thoughts it's important to monitor your mind and accept the fact that this event has happened, we need to look ahead and think:
 "What can I do to get through this?"
Positive emotions play a crucial part in helping to counter this and create a positive approach.
They can:
Help us feel better

Help us recover from adversity – Think of times in the past where you've done this 

Help to access an upward spiral of emotional wellbeing but also counteract a downward spiral into depression – You might talk yourself down by discussing negative events. Talking about positive things can be a great way to counter this
It's important to know that both positive and negative emotions can be experienced at the same time: joy tinged with sadness. They also tend to be short-lived and focus on something specific whereas moods are longer-lasting and more free-floating rather than being the consequences of something
The Positive Emotions to Negative Emotions Ratio
Seligman highlights that if we have a low mood or are very anxious we need a ratio of 3:1 to counteract this. Think 3 Positive thoughts vs 1 Negative. 
The 3:1 ratio is the tipping point that divides a state of languishing (below 3:1) from a state of flourishing (above 3:1)
When you're feeling quite low the best thing you can do is monitor your mood three times a day on a scale of 0-10 if you go below 5 then make sure to have a plan ready to bring in positive experiences.
So how do we make the positivity ratio work for us?
Positive emotions arise as a result of the things we do and the way we see the world and interpret events in our lives. This is something very precious in our lives that we can control.
Ask yourself the questions:
What is going on in my life right now?

What is there to be thankful for?

It's important to identify what you love doing and do more of it. This is called behavioural activation. So here again ask yourself the questions:

What puts a spring in your step? 

What puts sunshine in your soul?

Who do you love being around?
Engage wholeheartedly with a positive experience in the moment without analysing it. Just enjoy the moment!!
It's also important to know though as well that negative emotions have a function and provide the contrast. So that you can truly appreciate the positive when it happens.
An exercise you can do yourself, list the things you enjoy and schedule something from this list every day.
Remember to Savour the Moment
It's not just about enjoying the experience, it's about savouring the moment. Savouring is the ability to tune into, appreciate and enhance the positive experiences in your life (i.e. extracting enjoyment out of an experience). It's about appreciating the good, actively enjoying the taste of something. There could be a time now to enjoy something that you didn't have the time before to savour. 
It could also be:
The beauty of nature, landscape, sunrise and rainbows

Time spent with loved ones, the warmth and support of friendships, the wisdom of elders, the kindness of strangers

It could even be the simple pleasures such as a hug, smile, fresh bed linen or even a warm bath
Bear in mind as well our brains are wired so that we notice what is wrong prior to what is right. Savouring counteracts negative biases and acts as a defence against negative emotions. 
The five senses play a major role when it comes to savouring. Whether it be a feast for the eyes, the sound of great music, the fragrances of nature or a hug these all play a key part.
Useful tip: If you see something in a shop (online or offline) that you really like go back there after two weeks and decide if you want to buy it!! 
Another small exercise to practice is to make a little list of:
Savouring the sight of……

Savouring the sounds of……

Savouring the smell off…..

Savouring the taste of…..
Add what you want to this and if you ever feel down go to this list, take a moment out and remember these.
Important Things to Remember to Savour the Moment:
Savouring is a journey rather than a destination, i.e. enjoy the process rather than the goal

Slow down and stretch out the experience i.e. eating a strawberry at half the speed and noticing the colours 

Engage your full attention

Use all your senses

Reflect on the source of the enjoyment i.e. what is good about this?
If you want to see her full talk for Green Ribbon Month check out the Zoom Video
Please follow and like us: