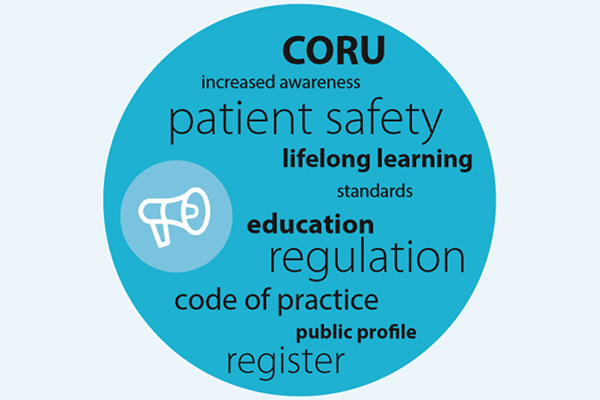 CORU – Latest News
CORU Meeting with Minister Simon Harris, T.D. – March 2017
In their most recent Newsletter, CORU reports on a meeting with Minister Simon Harris in which he reaffirms his commitment to the regulation of Counselling and Psychotherapy and the crucial role of CORU in this process. ICHAS welcomes this further commitment and progress towards the regulation of Counselling & Psychotherapy as a Health and Social Care Profession under CORU.
Below is an extract from the report and the full text can be found in the Latest News section of the CORU website.
Counsellors and Psychotherapists Registration – The Minister advised that his Department will be issuing a report on the consultation that took place at the end of 2016 in the next few months. It is intended to list Counsellors and Psychotherapists under the Health and Social Care Professionals Act, to be regulated by CORU.  He acknowledged the challenge that will bring, in light of the issues that have arisen where efforts have been put into regulating the professions internationally. However with a major concern for patient safety, this will be progressing. It has been agreed to only progress this work, when the social care workers register has been progressed and the psychologists register is open, as it was acknowledged that there would be much learning that could help the establishment of these registers.
Please follow and like us: