Dear Friends and Colleagues,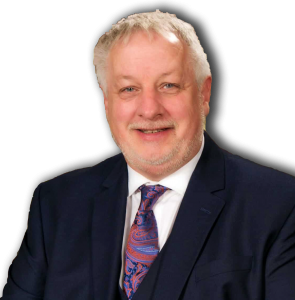 Thank you for taking the time to visit our website. The Irish College of Humanities and Applied Sciences is now regarded as one of the most progressive 3rd level colleges in Ireland. All our programmes are accredited and awarded by Quality and Qualification Ireland and are recognised by employers both in Ireland and abroad.
Learning is at the centre of our life in the college and as a student you will be fully supported throughout your educational journey. Two themes that run throughout the college are flexible and affordable education for all. Students who participate on our programmes have a variety of approaches and ways in which to study and complete their course. The college utilises blended learning in many of our modules. Blended learning incorporates online study with face-to-face lectures.
Affordability is also central to our ethos allowing greater access for all. We constantly strive to keep our programme which are of the highest quality and standards. Our "Learn and Earn" policy has been highly commended as an initiative that allows greater access for many people who would not otherwise access 3rd level education.
Whether you are returning to education as a mature student or entering third-level education for the first time, ICHAS will support your learning. The College is dedicated to the delivery of high–quality programmes in the areas of counselling, childcare and youth studies, business studies, spirituality and wellbeing.  All of our courses are designed to allow students to balance their personal life and work commitments with study.  Our academic team will provide you with the resources and support necessary to achieve your goals in the course you have chosen.
I encourage you to familiarise yourself with our counselling courses, childcare degrees and CPD options. Through quality education with ICHAS, you will excel in ways you never dreamed possible.
Prof. Denis Ryan
President of the Irish College of Humanities & Applied Sciences