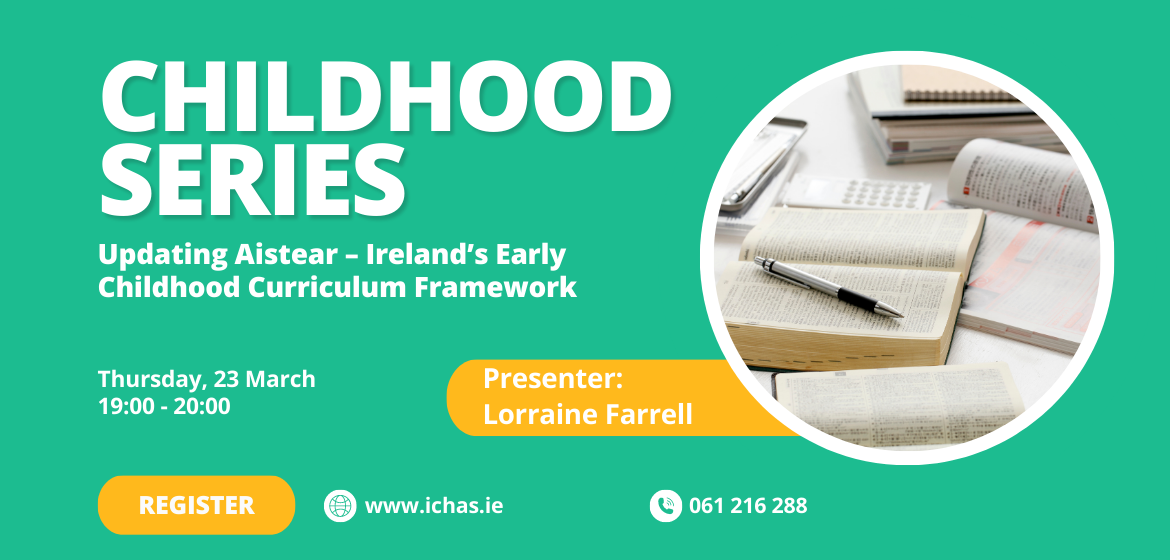 Childhood Series: Updating Aistear – Ireland's early childhood curriculum framework
ABOUT EVENT
Aistear, the Early Childhood Curriculum Framework (NCCA, 2009) provides information for adults on planning for and providing high-quality, enjoyable and challenging experiences so that all children from birth to six years can grow and develop fully within loving relationships. This presentation will outline NCCA's rationale and plans for updating Aistear to ensure that it continues to support high-quality curriculum experiences for babies, toddlers and young children. The presentation will also introduce the National Siolta Aistear Initiative and briefly discuss the Aistear Siolta Practice Guide.
About the Presenter
Lorraine has worked in early childhood education for almost 20 years. She has worked in a variety of areas including practice, management, training, and mentoring. More recently, Lorraine has held the position of National Aistear Development Officer with the National Council for Curriculum and Assessment (NCCA).
Before moving into mentoring and subsequently curriculum development, she managed her own award-winning early childhood practice for 10 years.
In her current work, Lorraine collaborates with a variety of government departments and agencies, along with early childhood practitioners and academics, to develop resources to support high-quality practice in early childhood settings across Ireland. Lorraine has a BA in Early Childhood Education and Care and an MA in Leadership and Advocacy in the Early Years.
Please follow and like us:
EVENT SPEAKERS
Registration for :
Childhood Series: Updating Aistear – Ireland's early childhood curriculum framework
Error: Contact form not found.
Register Today