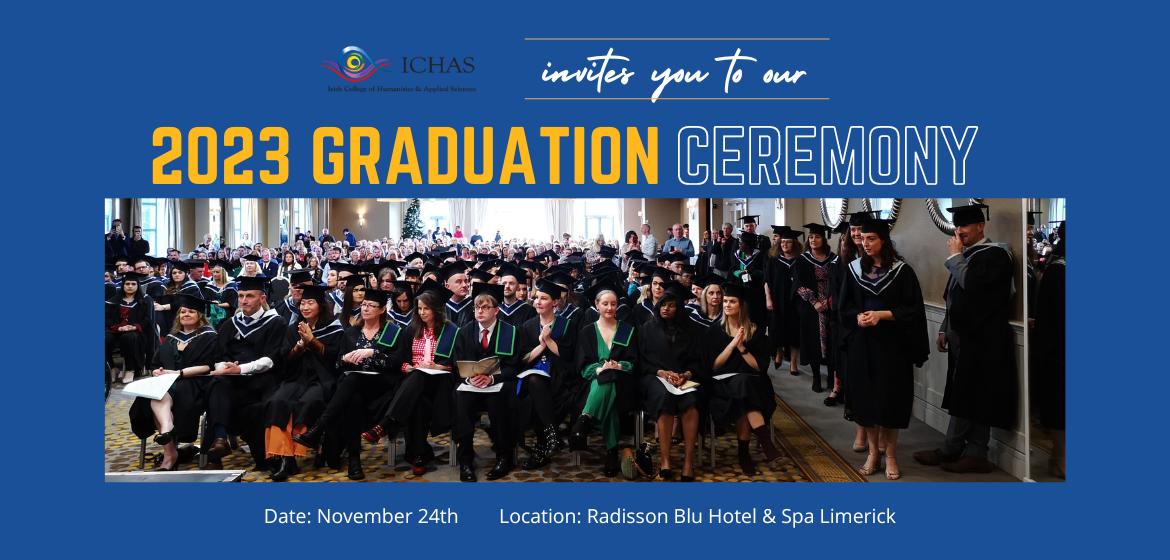 ICHAS Conferral Ceremony 2023
We're delighted to announce that the 2023 ICHAS conferral ceremony will be taking place on Friday, November 24th in the Radisson Blu Hotel Limerick.
The conferring ceremony is a memorable occasion for graduates and the College. It is a day of justifiable pride where we get to recognise and celebrate with families and friends as well as faculty and staff, the achievement of our students. It is important to recognise the fact that the attainment of a QQI award is a significant achievement that should never be underestimated. Students who study for and earn a QQI award hold an internationally recognised quality-assured qualification that will benefit them throughout their careers.
We would like to take this opportunity to welcome families and friends and acknowledge their contribution and thank them for the support and encouragement they have provided throughout your studies.
To our graduates we say congratulations. On behalf of Governing Authority as well as the members of the Faculty and staff at ICHAS, we wish every one of you success and happiness for the future as we formally mark your status as Alumni of the College.
As you graduate, we want you to stay hungry for knowledge and ambitious to influence change. Hopefully, we have instilled in you a commitment to evidence-informed decision-making and practice and you leave with pride in your status as a new member of the ICHAS Alumni.
As Prof Jane Alexander highlighted in her speech last year:
"We shall not cease from exploration
And the end of all our exploring
Will be to arrive where we started
And know the place for the first time."
Below are some photos from recent graduations, we look forward to seeing you all there.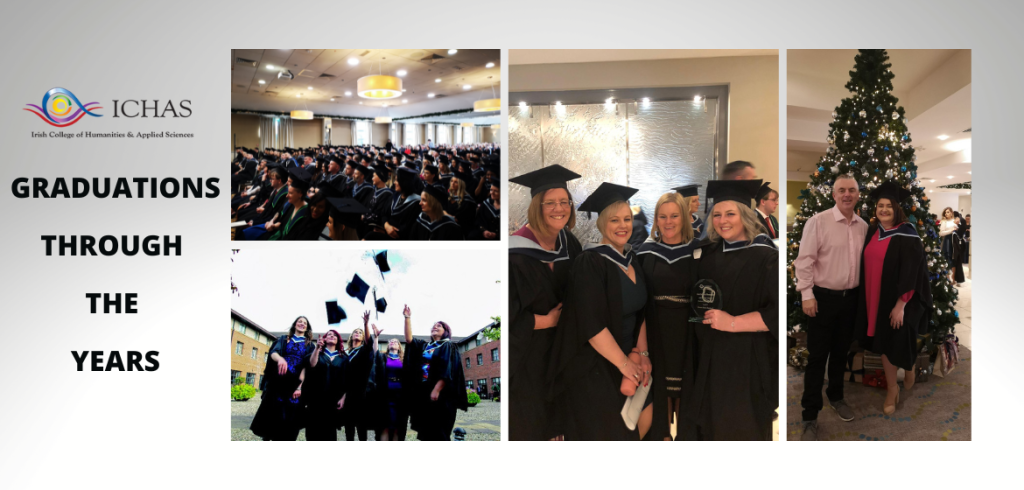 Please follow and like us: