If this is your first time logging in to the ICHAS Learning Management System (LMS) then please read the instructions below before continuing.
The ICHAS LMS utilises a Single Sign-on (SSO) facility which means that when you now login to your ICHAS account you are automatically connected to the LMS, Office 365, and all lecturer resources. The link will bring you to this login page: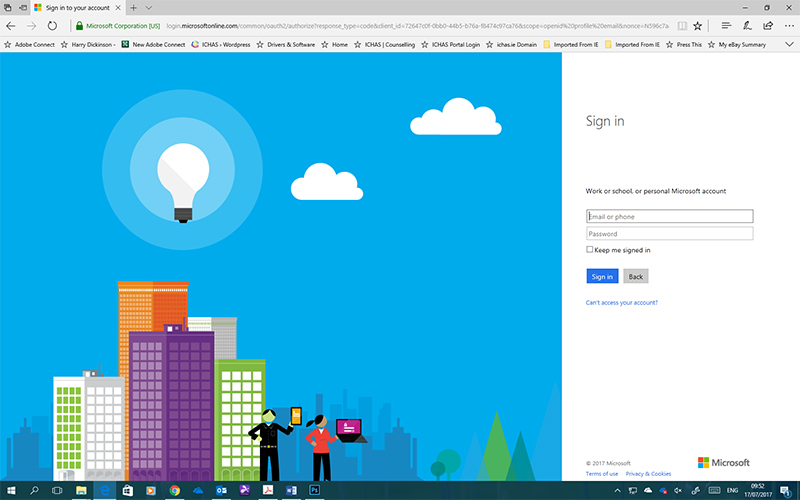 Enter your ICHAS Email Address and Password to sign in.
IMPORTANT:

  If this is you first time logging into the LMS or your 365 Account you will be presented with a request to change your password, and a request for further security information that will allow you to automatically recover forgotten passwords.
On this page you will be requested to change the initial password, you were given, to one of your own choosing.
This password must be at least 8 characters long  and contain at least one capital letter and one number
NB: Please DO NOT rely on password storage options within your web browser – always use a password you can remember independently.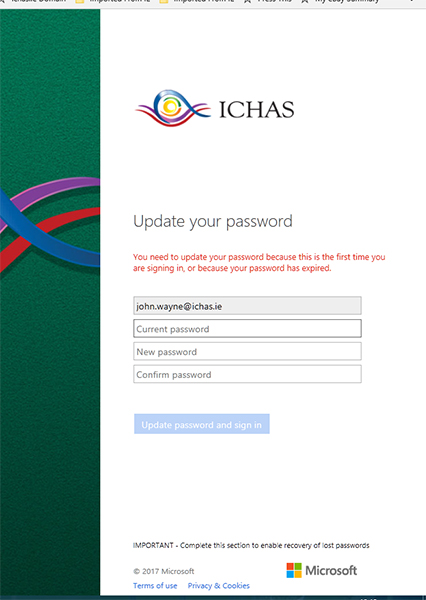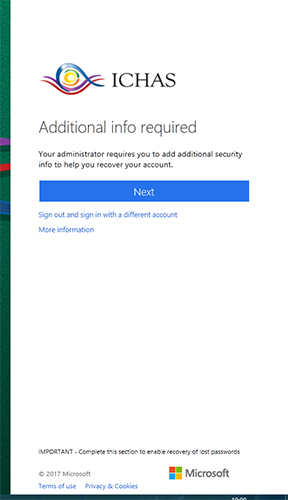 Once you have successfully changed your password you will be brought to this screen to start the request for additional info to facilitate password recovery.
The next screen will offer you a choice of 2 methods of recovering lost account details. You can choose to be contacted by Mobile Phone or via an alternative personal email address (not your ICHAS.ie one) You need pick only one. Click on the "Set up now" link for your method of choice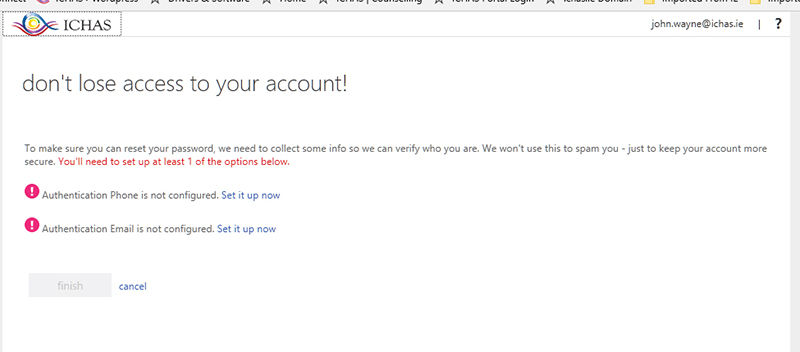 For this example we have picked the Email method. Enter your alternative email address and click on the "email me" button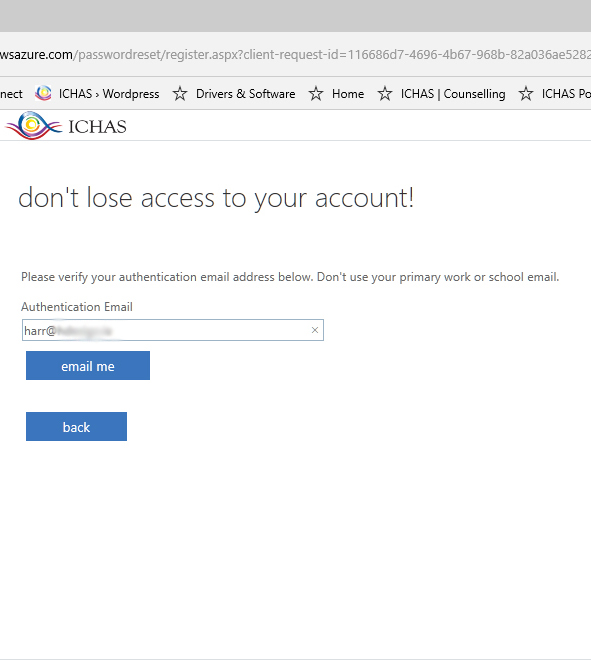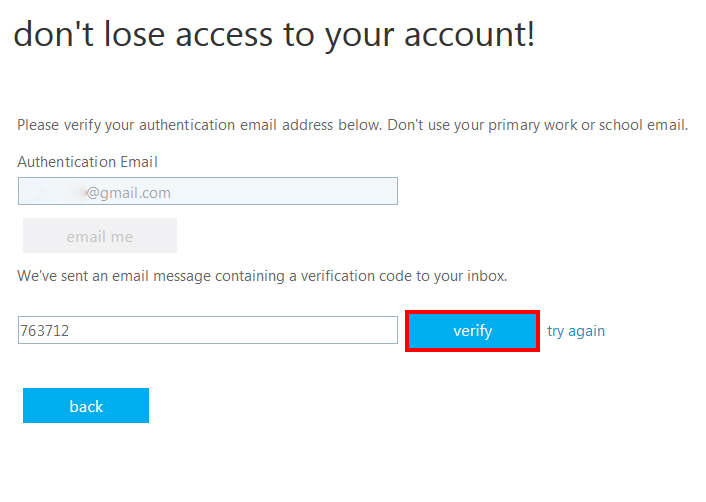 You will be sent an email message to your chosen email address containing  a verification code. Enter the code in the box provided and click on "verify".