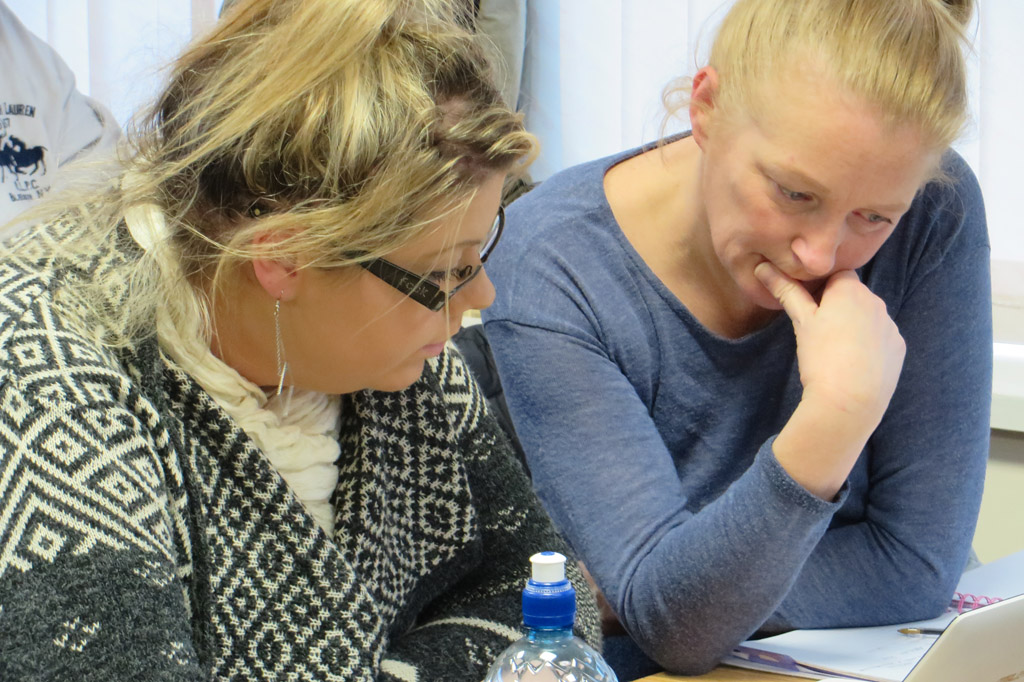 €6,165 for 1 Year Full Time
€7,165 for 12 Year Part Time
Introduction
The M.A. in Counselling and Psychotherapy is one of the most innovative programmes of its kind in Ireland. The programme is designed for those who have a broad range of undergraduate or professional qualifications and training in health, social and human science disciplines and the programme supports the development of reflective professional practitioners who can demonstrate the type of higher order competence expected of practitioners who are qualified at Masters level. Graduates will have demonstrated that they have the proven capacity to work autonomously in professional practice or as part of a multi-disciplinary team in a range of settings using Counselling and Psychotherapeutic approaches.
It is one of the first programmes in Ireland to have been formally confirmed to meet the new award standards in Counselling and Psychotherapy.  As part of the movement towards the statutory regulation of counselling and psychotherapy in Ireland, the Government requested in 2012 that new educational standards would be set by Quality Qualifications Ireland (QQI) to enable the process of statutory registration to progress. These standards were set in 2014 and this masters programme meets the new educational standards. It is expected that these award standards will be used as the basis for determining educational requirements for statutory regulation which will be overseen by CORU (The Health and Social Care Professionals Council).
This M.A in Counselling and Psychotherapy is a specialist programme which enables learners to develop the skills, knowledge, attitude and approach necessary to work as a professional counsellor or psychotherapist in a range of settings. Graduates will be complex consumers of evidence based practice. Higher order practice in counselling and psychotherapy is largely dependent on the capacity of practitioners to integrate theory and practice in a reflective manner and the development of reflective competencies is central to this programme.
As part of this Masters programme, you will study the fundamental theories of counselling and psychotherapy as well as psychotherapeutic skills and engagement.  There is also a module specifically supporting you to understand psychopathology. In addition you will study evidence based practice and research methods and design.
All of these modules are designed to support you to apply all these elements of learning during the 200 hours of client work you are required to engage with in a practicum module as well as in the completion of a dissertation. The programme combines both theory and practical skills in a way that supports the academic and professional development of the learner.
The course was revised in 2015 and is validated by Quality and Qualification Ireland (QQI) who have overall responsibility for the quality of 3rd level academic programmes in Ireland.
The course commences each September and can be taken on a full time or part-time basis. Likewise, individual modules may also be taken on a stand alone basis. Taught Modules are taken across two twelve week terms through a combination of classroom based modules as well as some that are blended. Blended learning combines face to face and web based teaching and learning, which allows the learner to access classes in person or using on-line facilities to allow for a better work/life/study balance. In certain modules mandatory attendance is a requirement.
Course Fees
The fees are as follows
Full -Time programme taken over  1 year – €6,165.
Part time Programme taken over 2 Years –  €7,165.
Students can pay in instalments but they will incur an extra fee of €100 for each year to avail of this facility. All fees are fully protected under the College's  Protection of Enrolled Learners' Policy.
All QQI accredited programmes of education and training of 3 months or longer duration are covered by arrangements under section 65 (4) of the Qualifications and Quality Assurance (Education and Training) Act 2012 whereby, in the event of the provider ceasing to provide the programme for any reason, enrolled learners may transfer to a similar programme at another provider, or, in the event that this is not practicable, the fees most recently paid will be refunded
How can I complete this Course?
Students can complete this course on either a full-time or part-time basis. Class participation for classroom based teaching normally requires attendance on 1 evening per week (6pm to 10pm) and Saturdays (9.30am to 4.30pm) over 2 semesters  in the academic year (September to December and January to April).
Full-time students commit to the programme for one year and complete their taught modules including the Practicum and Dissertation in that period of time.
Part-time students commit to the programme for two years and they normally complete their taught modules in the first year and spend their second year working on their Practicum and Dissertation. Please refer to timetables for exact times and dates.
The programme is taught using a combination of classroom based and blended learning techniques. This allows the learner to access classes in person or using on-line facilities. In certain modules attendance will be a mandatory requirement.
Structure of Course
The Programme is divided into Modules each of which has Educational Credits (ECTS) associated with them. Each Module may also be taken on a stand alone basis. It is also important to note that students who complete 60 ECTS and who wish to exit the programme without completing their Dissertation may be awarded a Postgraduate Diploma in Counselling and Psychotherapy.
The course covers a range of subjects which are structured to develop competent professional practitioners. The subjects covered are designed to be both practical and theoretical as per the table below:
MA  in Counselling & Psychotherapy
Principles and Theories of Counselling and Psychotherapy
Counselling & Psychotherapeutic Practice
Psychotherapeutic Skills & Engagement
Integrative Approaches To Psychotherapeutic Practice
Understanding Psychopathology
Evidence Based Practice & Research
Research Methods and Design
Elective Module
Practicum
Dissertation
Total Credits 90
How will I be assessed?
The programme has been designed to enable learners to demonstrate their academic and reflective learning in appropriate ways. The assessment strategy accommodates different learning styles and therefore the programme assesses learners using a range of practical assignments, essays, learning journals, examinations, reflective exercises and projects.
The completion of a research based dissertation is a central part of the Masters programme and each student is supported by an academic supervisor for the entire period of their dissertation.
What supports will I have?
At ICHAS, every lecturer and member of staff is committed to excellence in education and professional practice. Each Module has a Module Leader who works with students to enhance their learning and will provide formative and summative feedback throughout every module. Each programme has a Programme Co-ordinator and in addition you will have direct access to the Programme Leader and the Director of Graduate Studies.
The Dissertation and Practicum are central elements of the Masters programme. Each student will undertake these modules under the direction of an Academic and Practicum supervisor respectively for these modules.
Who Awards My Qualification?
On successful completion of the programme, your qualification is awarded by Quality and Qualifications Ireland (QQI). QQI is one of the principal Irish awarding body for 3rd level education in Ireland and sets the standards for awards on the NFQ. Because this programme is both validated and awarded by QQI, the Award you receive is recognised in Ireland and internationally. See www.qqi.ie for further information.
Where Can I progress to on completion of the course?
On successful completion of the MA in Counselling & Psychotherapy, students will be qualified  to access  Level 10 Programmes  on the National Framework of Qualifications (NFQ).
What are the entry requirements for this course?
To undertake the MA  in Counselling & Psychotherapy, applicants must meet the following requirements;
Applicants are normally expected to hold a minimum of a second class honours degree (2.2) at Level 8,or its equivalent in a related discipline. The nature of the programme allows for the consideration of candidates from a variety of backgrounds. Those with relevant experience will also be considered through our Recognition of Prior Learning Processes (RPL). Applicants are also required to complete a short interview. All applicants are expected to be fluent and competent in both written and spoken English. In the case of overseas applications, students will have to provide certification of competency in English indicating a minimum score of 6.5 IELTS.
Applicants are required to:

Be over 18 years of age.
Complete and submit the completed application form <download here>and provide all requested information.
Complete an interview process, which is designed to explore your reasons for taking the programme and to ensure that it is suitable for your needs.
Complete the Garda vetting procedure.
If you have any queries in relation to this course then please contact the college on 061 216288 or email us on info@ichas.ie where we will be only too pleased to assist you.
Applicants intending to access lectures online must have suitable equipment and broadband access as specified on the blended learning information page.
This programme requires learners to participate in practice placements that will bring them into contact with individuals who have potential vulnerability and in which they will be in a position of trust. In the interest of public trust and confidence, procedures are in place to ensure that only applicants who can demonstrate suitable motivation and characteristics are eligible for selection or progression.
It is important to remember that the impending introduction of statutory regulation by the Health and Social Care Professionals Council (Coru) in the fields of Counselling and Psychotherapy should be an important consideration when choosing courses of this type and when considering career options following completion.
The Department of Health has repeatedly emphasized that QQI qualifications(or their equivalent) will be required for registration with Coru.
This programme has been found to meet the Award Standards as set out by QQI.
The Government has committed to increased funding of mental health initiatives.
This qualification offers many opportunities for employment or for career progression. Graduates with qualifications in Counselling and Psychotherapy at Masters level find employment in a range of public services such as Mental Health Services, Community Health and Social Care settings and of course in Private Practice. 
This can involve careers working with many disparate groups, including (but not limited to) young people, adults, women at risk of domestic violence, the elderly and those with mental health issues.
More non traditional areas of application increasingly include areas such as sports, which are now utilising the skills of professionally qualified Counsellors or Psychotherapists.
The MA in Counselling and Psychotherapy has many distinctive features that make it one of the leading programmes of this type. For Example;
It meets the new QQI Award Standards for Counselling and Psychotherapy in Ireland.
This programme is part of a suite of programmes that have been recently re-validated by Quality and Qualifications Ireland (QQI), ensuring the quality of its teaching and assessment strategies, programme content and quality.
It is delivered by lecturers who are experts in the fields of study within the Programme.
Recognised nationally and internationally. On completion you will receive the Europass Diploma Supplement in addition to your degree parchment.
It is professionally accredited by professional bodies within the Psychological Therapies Forum.
It designed to be affordable. Fees associated with the programme are significantly lower than comparable programmes in publically funded Irish Colleges and Universities.
It adopts a Flexible structure, meaning that students may study at a pace and duration that fits in with their lifestyle demands – students may study on a modular basis or spread the period of their studies over a timeframe that suits them.
It teaches topics that have a proven evidence base of effectiveness.
It combines a well balanced match of theory and practice.
This course facilitates a progression route to PHD and professional doctorate level programmes.
It provides higher level education to increase employment opportunities for graduates in a range of different areas including; working with young people, women at risk of domestic violence, the elderly and those with mental health issues etc.
It utilises blended learning approaches offering a flexible approach for all students through face to face and on-line learning.
It is an Irish based quality assured Masters level qualification.
This brief Podcast contains a more detailed overview of the structure and features of our Postgraduate Counselling & Psychotherapy courses.