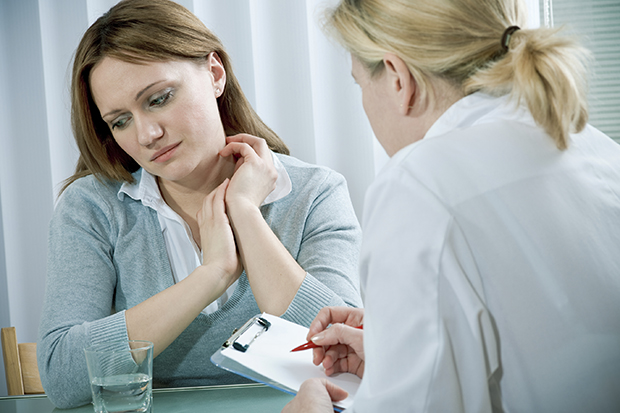 Currently undergoing Validation
Introduction
T
his programme is currently undergoing Validation with QQI and we  are expecting this will be changed to a 4 year abinitio degree.
Currently, the B.A. Hons in Counselling and Psychotherapy is a 1-year add-on programme to our Level 7 programme at ICHAS or equivalent Level 7 qualification in a related field of study. The course is highly interactive and it has been designed specifically for those who want to study to become competent professional practitioners in counselling related areas.
The B.A. (Hons) in Counselling and Psychotherapy programme combines theory and practical skills. psychopathology, contemporary discourses in counselling, advanced counselling and psychotherapeutic skills, principles & practices of group therapy and stress & anxiety related disorders. You will then apply these to the completion of a final year project and an applied practice work placement.
The course will commence in September  and can be taken on a full time or part-time basis. The course is delivered across two twelve week terms through a combination of classroom based modules as well as some that are 'blended'.
The course uses both classroom based and blended learning techniques. This allows the learner to access classes in person or using on-line facilities to allow for a better work/life/study balance. In certain modules attendance may be a requirement.
How can I complete this Course?
Students considering doing the B.A (Hons) in Counselling and Psychotherapy can take this course on either a full-time or part-time basis. Both the full time and part time options are broken up into two twelve week semesters – September to December and January to April.
Full-time option:
The full-time programme runs 3 days per week at the ICHAS College Limerick from 9.30am to 4.30pm (subject to viable cohort).
Part-time option:
The part-time programme runs 1 evening per week (6pm to 10pm) and Saturdays (9.30am to 4.30pm) over the 2 semesters September to December and January to April in ICHAS College Limerick and Griffith College Dublin (subject to viable cohort).
Fees
A central component of the ICHAS vision is the provision of flexible and affordable education for all. In line with this approach, the fees for the programme whether full or part time are in line with those of Universities and Institutes of Technology. The fees for the programme are €3,825 per annum . Students who opt for installments will incur an extra fee of €100 per annum  to avail of this facility. All fees are fully protected under our Protection of Enrolled Learners' Policy.
Please Note: Non EU/EEA students are required under the Irish Naturalisation and Immigration Service (INIS) to pay fees in full upon acceptance of their place on a programme.
All QQI accredited programmes of education and training of 3 months or longer duration are covered by arrangements under section 65 (4) of the Qualifications and Quality Assurance (Education and Training) Act 2012 whereby, in the event of the provider ceasing to provide the programme for any reason, enrolled learners may transfer to a similar programme at another provider, or, in the event that this is not practicable, the fees most recently paid will be refunded.
 Structure of Course
The course covers a range of subjects which when taken together provide a syllabus designed to develop competent professional practitioners. The subjects covered are designed to be both practical and theoretical as per the table below:
Psychopathology
Principles & Practice of Group Therapy
Contemporary Discourses in Counselling & Psychotherapy Practice
Stress and Anxiety Related Disorders
Advanced Counselling & Psychotherapeutic Skills & Practice
Final Year Project
Applied Practice
Elective Module
Total Number of Credits  60
How will I be assessed?
The modules above will be assessed using a range of assessment approaches including continuous assessment, project work, practical exercises and terminal assessments.
ICHAS has always, and will continue to work closely with students to employ a range of assessment activities, and support students to achieve their best in each type of assessment activity. We recognise that many students may not have studied in a long time and we have developed systems and individual approaches to support students as they adapt to higher education.
What supports will I have?
ICHAS is a college with a proven track record in delivering high quality education. At ICHAS, every faculty member is committed to this ideal and to its implementation. We work on an individual basis with our students to bring this about, ensuring we meet your specific needs. We pride ourselves on  working with our students to overcome any barriers to progression during their studies.
If you are a CAO student or returning to third level study as a mature student we understand you may have concerns about going or returning to college and all that's involved. However, at ICHAS we have a long tradition of working with similar students. Your educational journey is extremely important to us and we will support you in every way.
Who Awards My Qualification and how well recognised is it?
On successful completion of your course,  your qualification is awarded by Quality and Qualifications Ireland (QQI) and this will appear on your parchment. QQI is one of the principal Irish awarding bodies  for the higher education sector in Ireland and sets the standards for awards on the NFQ.
This course is recognised in Ireland and all over Europe. See www.qqi.ie for further information.
The programme is also recognised towards professional accreditation by the Association of Professional Counsellors and Psychotherapists (APCP) and the National Association of Pastoral Counselling and Psychotherapy (NAPCP).
Where Can I progress to on completion of the course?
Upon successful completion of the B.A (Hons) in Counselling and Psychotherapy, students will be eligible to further study options including a range of Level 9 Masters Programmes on offer at ICHAS or at other 3rd level institutes in Ireland
What are the entry requirements for this course?
To join the B.A (Hons) in Counselling and Psychotherapy, applicants must meet the following requirements:
Hold a Level 7 or equivalent qualification in a related area of study
Be over 18 years of age.
Complete and submit the completed application form <download here>and provide all requested information.
For non- CAO, complete an interview process, which is designed to explore your reasons for taking the programme and to ensure that it is suitable for your needs. ICHAS is committed to ensuring that the programme you are on is right for you.
Complete the Garda vetting procedure.
English language proficiency certificates (e.g. IELTS of 6.0 or equivalent) if applicable. Please see http://ichas.ie/prospective-students/international-applicants/
If you are under 23 years of age and applying for the full-time programme you have to  apply through the CAO website on www.cao.ie.  Normally this requires applicants to have successfully completed the Leaving Certificate programme and to 2 H5 & 4o6/H7 . There is a requirement to have O6/H7 in 1 lang & 06/H7 in Maths. 

If you have any difficulty in applying for this course, then please contact the college on 061 216288 where we will be only too pleased to assist you.ALL PART-TIME STUDENTS MUST APPLY DIRECTLY TO THE COLLEGE BY COMPLETING THE APPLICATION FORM ABOVE.
Graduates of the B.A(Hons) in Counselling and Psychotherapy can be found working in organisations areas such as private and public residential and non-residential youth and adult centres, schools, colleges, hospitals and of course, in private practice.
The Government has committed to increased funding of mental health initiatives as part of the national counselling service. For many the opportunity to work in private practice as a professional Counsellor is hugely important. With the forthcoming statutory regulation of counselling and psychotherapy, the fact that this programme has been validated by QQI should not be underestimated.
Those who complete the BA Hons in Counselling and Psychotherapy may access the suite of level 9 programmes with the College or relevant Level 9 programmes in other Colleges/ Universities.
The B.A (Hons) in Counselling and Psychotherapy has many  features that make it one of the leading programmes of this type in Ireland, including:
It is the first programme of its type to meet the new QQI awards Standards for Counselling and Psychotherapy in Ireland.
It qualifies graduates to commence work as professional practitioners within their respective discipline.
This programme is part of a suite of programmes that have been recently validated by Quality and Qualifications Ireland (QQI), ensuring up to date teaching methods, programme content and quality.
It is delivered by lecturers who work in this field, who are passionate about your education and dedicated to sharing their experience and expertise.
The programme is recognised throughout Europe. On completion you will receive the Europass Diploma Supplement in addition to your degree parchment.
It is part of the affordable and flexible access system within ICHAS, meaning students pay the same fees as public college system.
It mixes theory and practice together to provide a complete understanding of the areas.
This course has a progression route to Masters Level.
The programme uses both classroom based and blended learning techniques. This allows the learner to access classes in person or using on-line facilities to allow for a better work/life/study balance. In certain modules attendance may be a requirement.
This brief Podcast contains a more detailed overview of the structure and features of our Undergraduate Counselling & Psychotherapy courses.