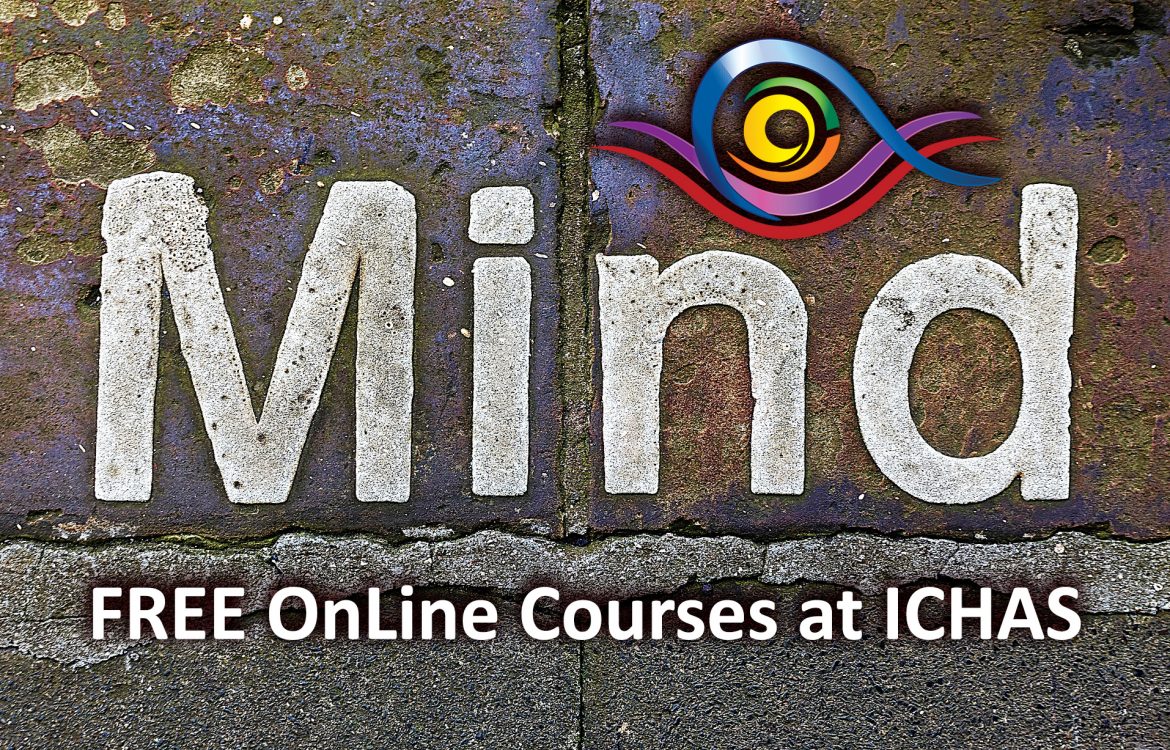 Understanding Your Mental Health
Introduction
Understanding your Mental Health
This online Short Course is specifically designed for the general public to provide an introduction to the concept of a continuum of Mental Health. It will look at identifying when a problem becomes a disorder and the vital role of Mental Health and frontline staff in treating such disorders. This course will further explore what are widely considered to be the most extreme forms of mental illness Eating (or feeding) disorders and Personality Disorders.
Mode of Delivery: Online
Duration: 4 Weeks (6.00-8.00pm)    
Certification: The College will issue a Certificate of Attendance by email upon request
For enquiries please contact shortcourses@ichas.ie or 061216288
APPLICATIONS ARE NOW CLOSED FOR THIS COURSE DUE TO FULL CAPACITY
Please see further FREE ONLINE courses BY CLICKING HERE
This course will be offered at the following locations
| | | | |
| --- | --- | --- | --- |
| Monday 20th April 2020 | Monday 27th April 2020 | Monday 04th May 2020 | Monday 11th May 2020 |
*Scheduled course dates and times may be subject to change.
Closing Date for Applications: Applications Closed due to full capacity
Course Content will include:
Week 1

When does a problem become a disorder?

This class will explore how and why psychological and emotional difficulties sometimes stray from our definitions of normality. For example; what is normal behaviour or functioning? How do we define normality and how do we decide when it has become disordered? We will also explore the history of Psychopathology (the study of mental disorders) and its philosophical underpinnings; from ancient Greece to the present day.

We will then explore how mental health develops from infancy through to adulthood. This field (known as lifespan Psychology) aims to track mental health across the lifespan and give us a broader understanding of how our mental health changes over time. Biological and Social risk factors in the development of mental illness will also be explored. Finally we will examine some common "developmental disorders" associated with children (in particular ADHD and Autism).

Week 2

Stress and Anxiety Disorders

This week will begin by examining the causal factors associated with the development of Mental Illness. These include biological vulnerabilities, childhood traumas, poor coping skills and stressful life events. The diagnosis of mental illness itself is an imperfect art. This class will explore how diagnoses are arrived at, how and why misdiagnoses happen and why mental health problems often cluster together (what is known as comorbidity).

The classification of Mental Illness is an important part of how we understand and treat people experiencing difficulties. We will explore how this helps us build a common language around peoples distress. However there are also drawbacks that include labelling and stigmatizing people with MH issues. Along with studying this, we will also look at the various myths and misconceptions about Mental Health.

The second half of this class is devoted to the most common mental illness category: Stress and Anxiety Disorders, how they exist on a continuum of severity and how they are treated

Week 3

Mood Disorders and the Mental Healthcare System

This first part of this class will explore the role of Mental Health Professionals in the care of those experiencing emotional and psychological difficulties, from frontline services to community and social support providers. We will describe the various Medications that are used to treat mental disorders, and how counsellors and psychotherapists have learned to work with rather than against pharmacological interventions. In addition, we will look at the increased role that multidisciplinary

teams play in the treatment of serious mental illness. Inpatient and Outpatient care will also be covered.

The second part of this week's class will concentrate on Mood Disorders which exist along a spectrum of severity. We will focus in particular on the various types of Depressive and Bipolar disorders, how they are diagnosed and the most efficacious treatment strategies that are employed in their management.

Week 4

Severe Mental Health issues and Counsellor Competence

This (final) class will explore what are widely considered to be the most extreme forms of mental illness: Eating (or feeding) disorders and Personality Disorders. Here, we will study the most common eating disorders: Anorexia Nervosa, Bulimia Nervosa and Binge-eating Disorder and the treatments that are used to manage them. We will also explore the difficult topic of personality disorders and how therapists experience clients presenting with PD's in a clinical setting. The most common of these are Borderline Personality Disorder, Anti-Social Personality Disorder and Narcissistic Personality Disorder. The therapists level of competence, referral strategies and ability to work within a multidisciplinary team are among the important topics we will cover.

This class will conclude by exploring the role of different counselling modalities in the treatment of Mental Illness and how mental health can be promoted and maintained in the community