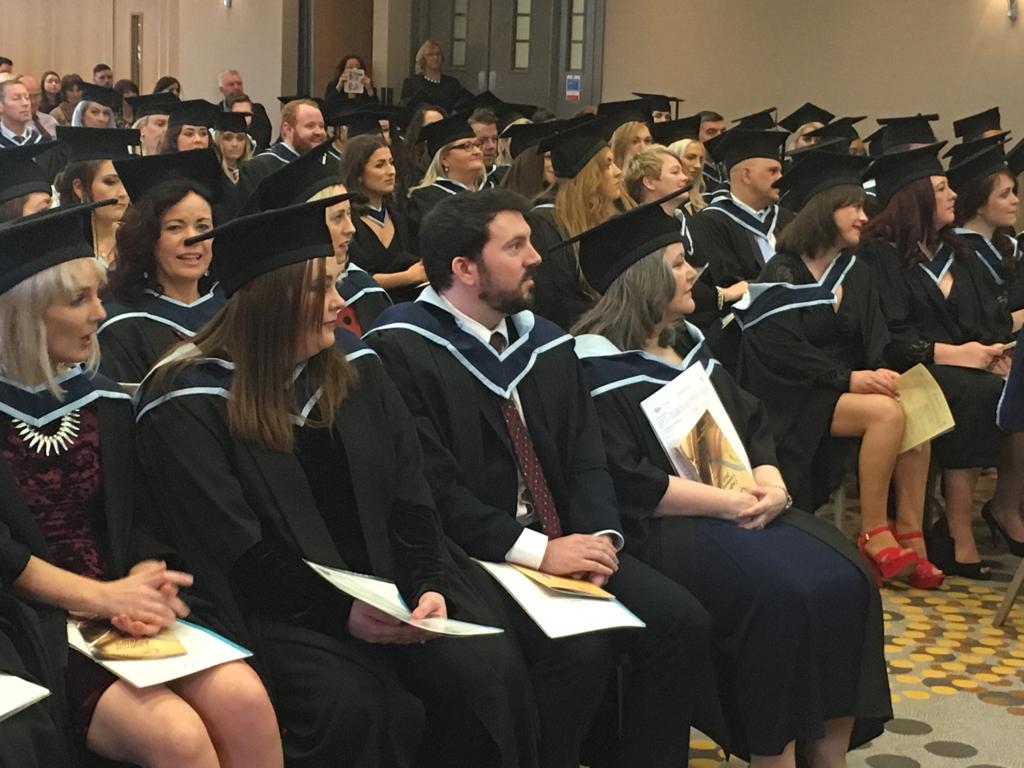 ICHAS Graduation 2018
Last Thursday 100 plus students attended the ICHAS graduation ceremony at the Radisson Blue Hotel on the Ennis Road. It was a terrific day for all the students and their families. The students of the year were also announced on the day and guest speaker Gerry Kearney also give an insightful talk to all of these in attendence.
The following are the student of the year winner:
M.A. Student of the Year – Niall Cullen
Level 8 Student of the Year – James Smyth
Level 7 Student of the Year – Peter Walsh
Alumni Award for Significant Contribution to the Wider Community – Ciaráin Carey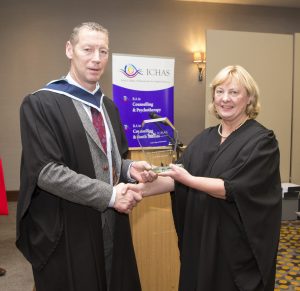 Success, What it Means to Different People
Guest speaker Gerry Kearney covered a wide range of topics in his talk, one of the key areas was about success:
'When you go into the reality of what success looks like it may be a mix of very different things. It may be a mix of very different things. It may be the material stuff, it may be spiritual growth or it may be about the quality of interpersonal relationships. The dominant discourse around success tends to be about material stuff. It tends to be about wealth, it tends to be about career and it tends to be about achievement, so however you define it one of the big questions is what is the way to succeed?
I was recently chatting with a successful businessman and he said the three key areas to succeed are trust, honesty and service. I was quite surprised at these. So the secret of success I would suggest is in a little bit of a different space. I would say its all about defeat and adversity. A colleague I was recently talking to about this topic highlighted that coping with failure and defeat.'
Below are some of the shots from the day and once again from everyone here at ICHAS we would like to congratulate you all and wish you the best in your future careers.