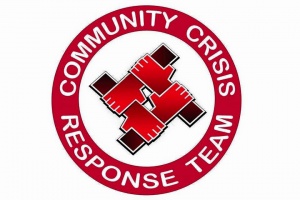 Heroic volunteers respond to suicide in West Limerick
Heroic volunteers respond to suicide in West Limerick
A SUICIDE intervention group, described as "ferociously heroic", has been set up in West Limerick to respond to people in immediate danger of taking their own lives. The Community Crisis Response Team (CCRT), a non-profit, voluntary organisation was established three months ago and is currently operating seven days a week from 5pm to 6am by five resolute volunteers.
Trained in Applied Suicide Intervention Skills (ASIST), the volunteers clearly care deeply about their communities and want everyone to be safe.The group has already applied for charitable status and told councillors at this month's Adare-Rathkeale district meeting that funding is desperately needed for equipment and more ASSIST training for up to 20 volunteers waiting to join their ranks.
"We have been getting up to four or five calls a day and we are constantly being approached by people in town's seeking advice," Caitriona McMahon of CCRT told council members.
The group is now working with Limerick girl Katie Whelan of Lisa's Lights in the hope of having light boxes with messages of hope installed at piers throughout the county. However, Miss McMahon warned that many of those contemplating taking their lives are doing so "behind closed doors". Fianna Fail councillor Kevin Sheahan called central government to "wake up" to the problem that has devastated the entire countryside.
"Something so drastic can scar families and communities forever. The headstones in our graveyards show that we have had more than our fair share of suicides. Nobody knows the cause of it," said Cllr Sheahan.
Community Crisis Response Team's crisis number is 085-1777631.
Heroic volunteers respond to suicide in West Limerick