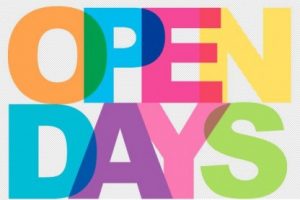 Open Evening Limerick
ICHAS Open Evening – Limerick
Wednesday March 7th  5:30pm to 7:30pm 2018
ICHAS Open Evening will take place Wednesday March 7th at the Irish College of Humanities and Applied Sciences, Walton House, Lonsdale Road, Castletroy, Limerick.
Come along to learn more about our full & part time courses offered at both at Certificate, Undergraduate and Postgraduate level.
Level 6 Certificate in:
Counselling and Psychotherapeutic Skills and Practices (10 Week Certificate Programme)
Level 7 & 8 Undergraduate courses in :
Counselling and Psychotherapy
Counselling and Youth Studies
Counselling and Addiction Studies
Level 9 Postgraduate Master's programmes:
M.A in Cognitive Behavioural Therapy
M.A in Counselling and Psychotherapy
M.A in Childhood and Adolescent studies
M.A in Leadership and Management
M.A in Counselling and Pastoral Care
M.A in Clinical Supervision in professional Practice
M.A in Addiction Counselling (currently within the validation process with Quality Qualifications Ireland (QQI))
All our programmes are accredited by Quality and Qualifications Ireland (QQI) and range from Level 6 to Level 9 on the National Framework of Qualifications (NFQ).
Phone: +353 61 216288
Email: info@ichas.ie
Web: www.ichas.ie
See also our Counselling Courses Information Evening in Dublin (Griffith College): http://ichas.ie/counselling-courses-information-evening-dublin-griffith-college/